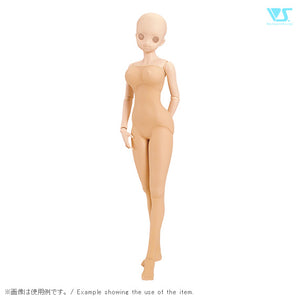 The popular body stockings and skin color versions that are easy to match with various Dresses have joined the ranks!
In addition, DDdy support is added, and it will protect your beloved daughter gently from color transfer ♪

◇ Size: DDS (SS/S/M/L), DDSB, DD (SS/S/M/L), DDB, DDdy

* Due to the shape of Dresses and Material, the color may transfer to the main body even if tights or stockings are attached. Please be forewarned.
* Doll, Wigs etc. are not included in the product.
* The item pictured is a sample. Please understand the items included may change and the actual product may vary from the photo.