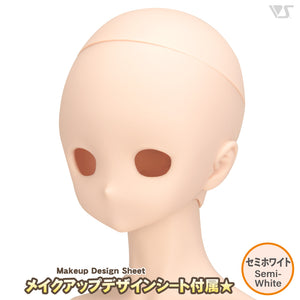 Let's make up to your liking ♪
Let's enjoy makeup freely with your favorite head!
Comes with a "design sheet" that allows you to simulate how you want to make up!
■ Product details
Skin color

Semi-white

set content

Head, make-up design sheet
* Only the items listed in "Set Contents" are included in the product.Model dolls, wigs, shooting accessories, etc. are not included in the product.

* The photo is a sample.The contents of the product may be partially changed.note that.

* Sold separately.

* Please be careful about color transfer.Please keep away from high temperature.