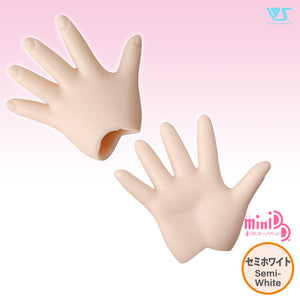 An array of Parts!!
The rich lineup is unique to DD!
Please enjoy rearranging Parts ♪

■ Product Details
Size

MDD Base Body, MDD Base Body III, MDD Base Body (DD-f3), DDP Base Body (DD-f3)

Skin Color

Semi-White

Includes

Hand Parts, left and right set


* The items included in the product are only those listed in the "Includes". Model dolls, Wigs, and accessories are not included.
* The item pictured is a sample. Please understand the items included may change and the actual product may vary from the photo.
※ separately Parts is sold.
* Please note the color transfer. Please keep away from high temperatures.